Step 1- Log in as an Admin of the school. Click the "School" tab from the top bar and select Users from the left menu. Select the "Teachers" from the options.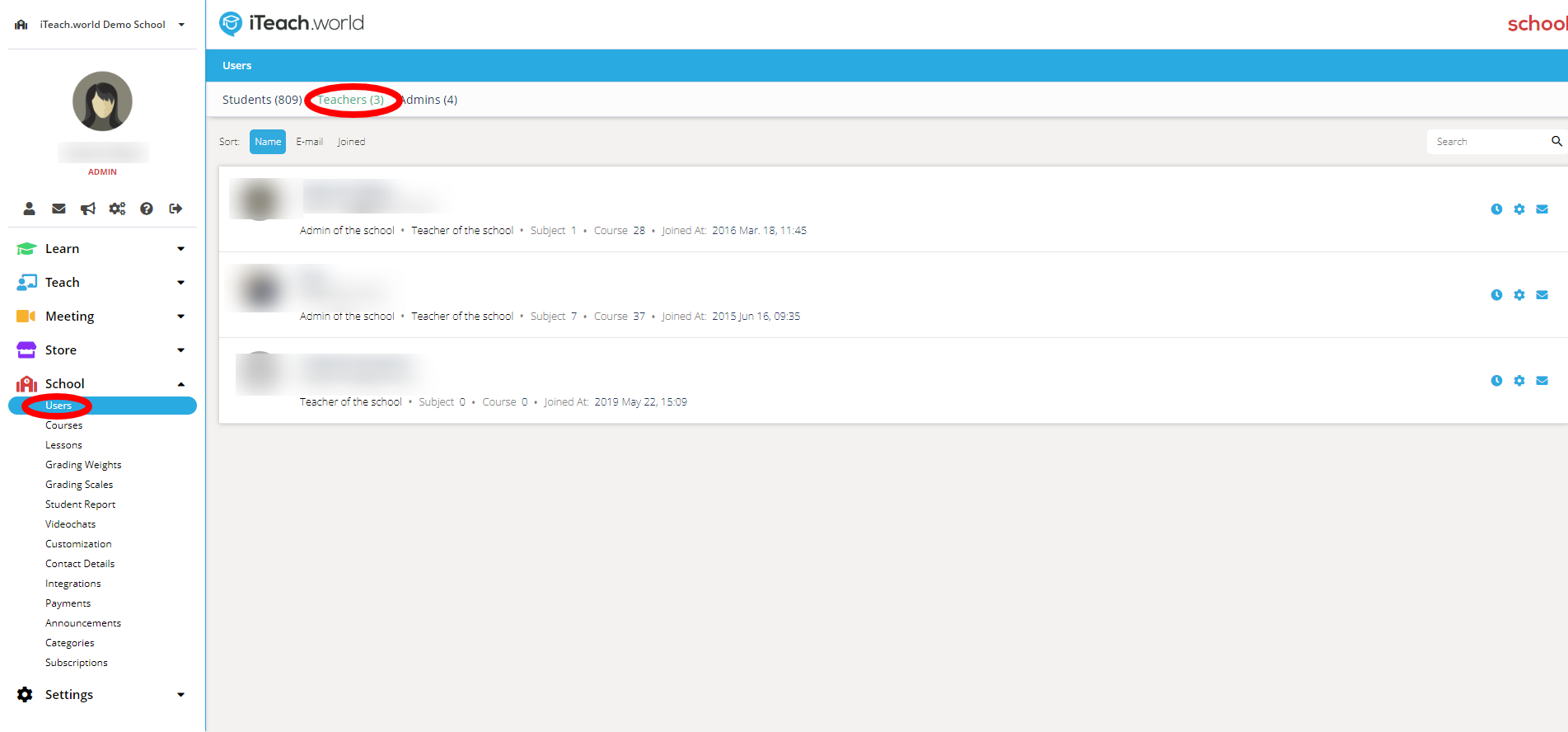 Click the settings icon on the teacher's card.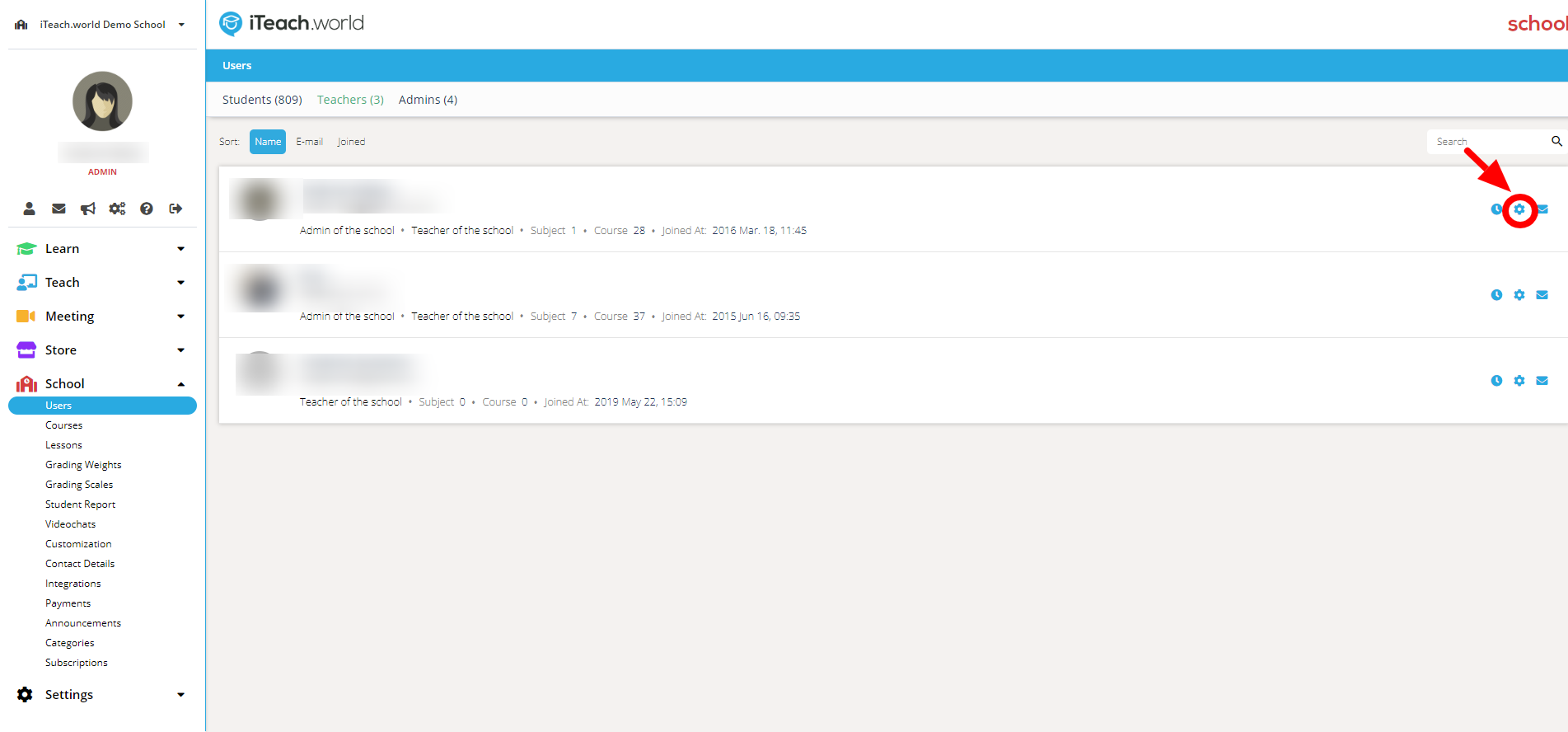 Click the Down arrow next to the Teacher of the school option and select No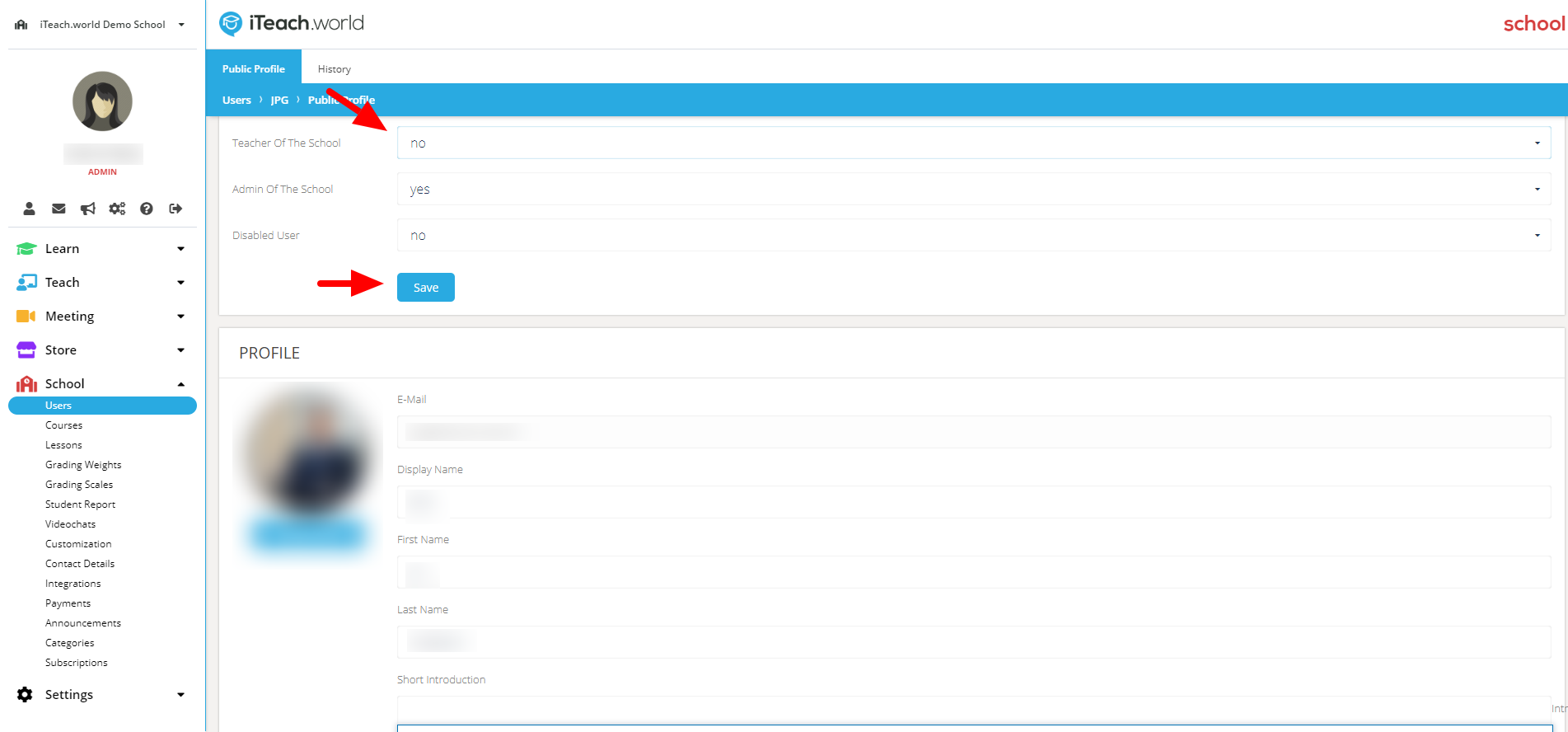 If the Teacher is also an Administrator, repeat the process with the field below it and lick "Save"
Now your teacher will appear in the Student list. You can simply delete them by clicking the trashcan icon on their user card.