When you start a WebRoom session in Chrome you will need to allow WebRoom to access your camera and microphone.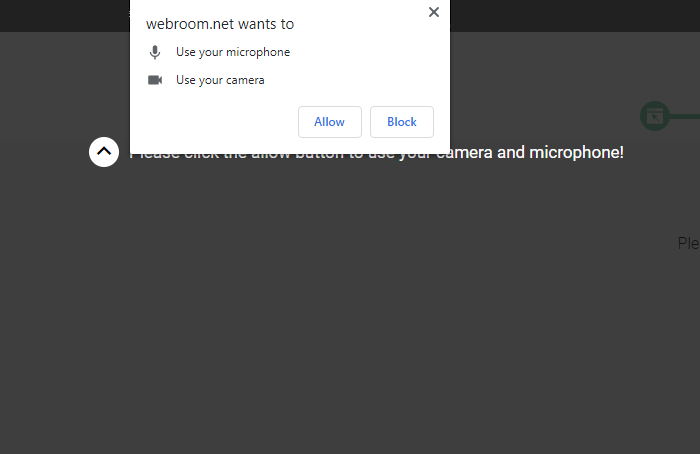 Normally, this notification appears and you can click Allow. If this popup doesn't appear but you see this message stuck on the screen follow the steps below.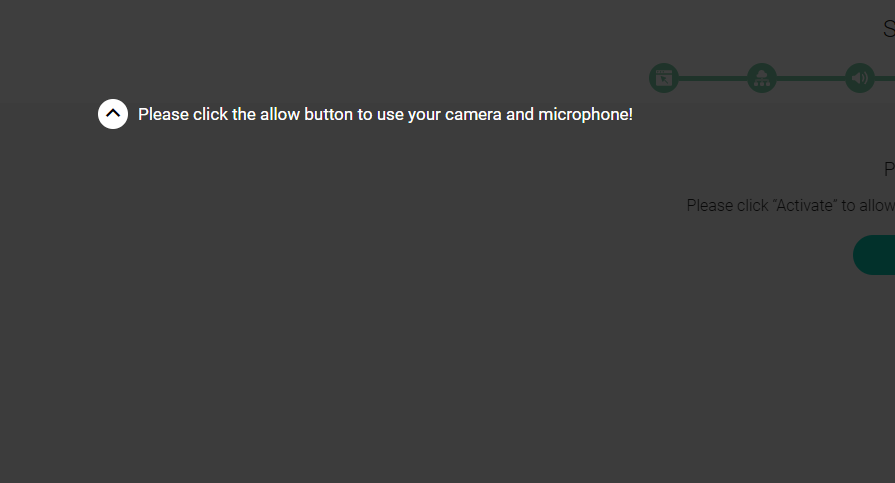 A known Windows display bug with Chrome
On certain versions of Windows, Chrome may not display all pop-ups as expected on external displays 


To fix this, resize the Chrome browser tab and make it smaller or larger 


The "Allow" notification will appear
WebRoom might be blocked by Chrome 
In the Chrome address bar you might see this icon:  and see an error message like the one below. Click the camera icon in the address bar. If you don't see this, skip to the next section below. 



Select the Always allow option and click Done to save your settings to give access to WebRoom



Click the Restart process button to restart the system check process and join the session


If you are still unable to resolve this problem, please contact our support team contact us at support@iteach.world.