An audio only session is a teleconferencing feature: participants can see and hear the host but can only communicate with him or her through their microphone and the chat.
First log in to your account and start scheduling your session.
Set the session title and in the type section choose the "Audio only conference" option.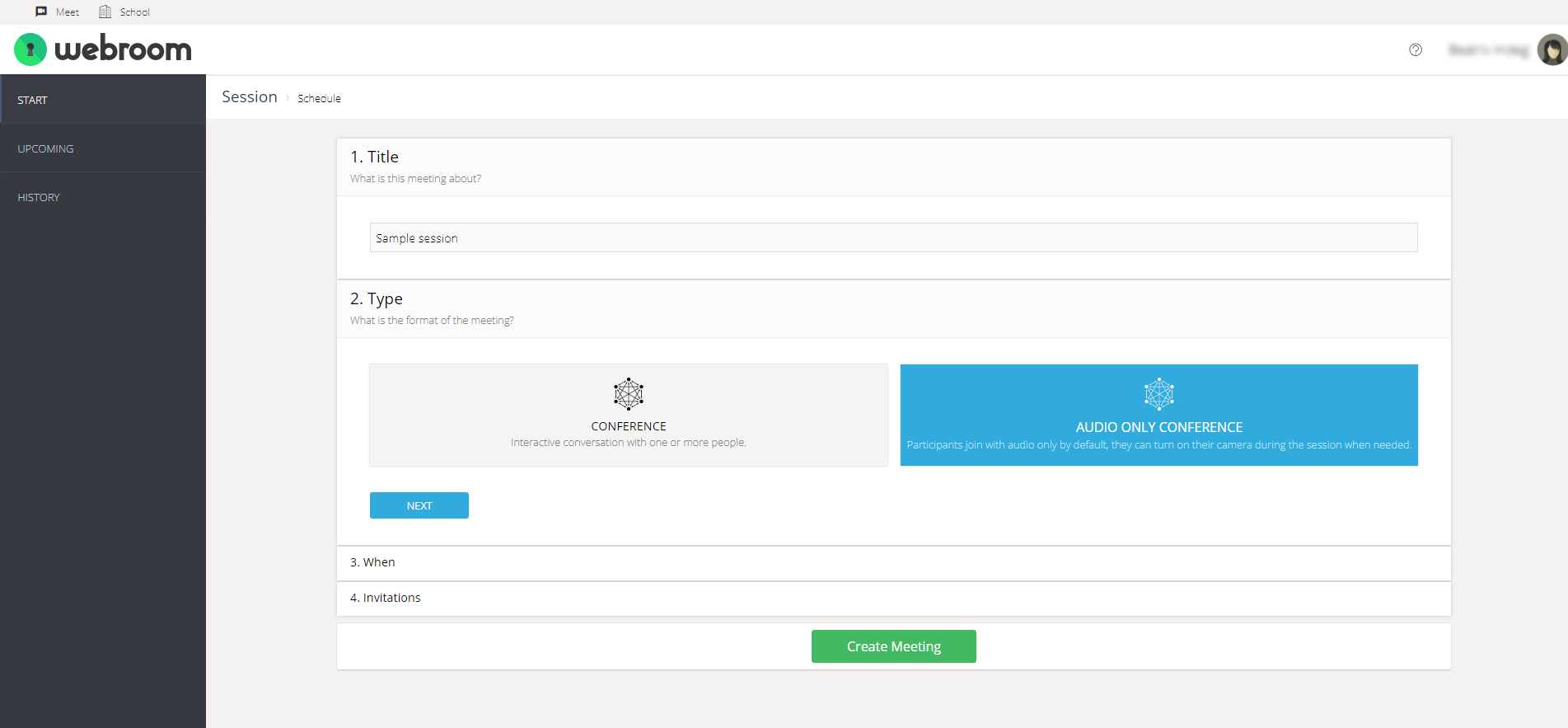 Choose when you would like to schedule the session the session: now or later.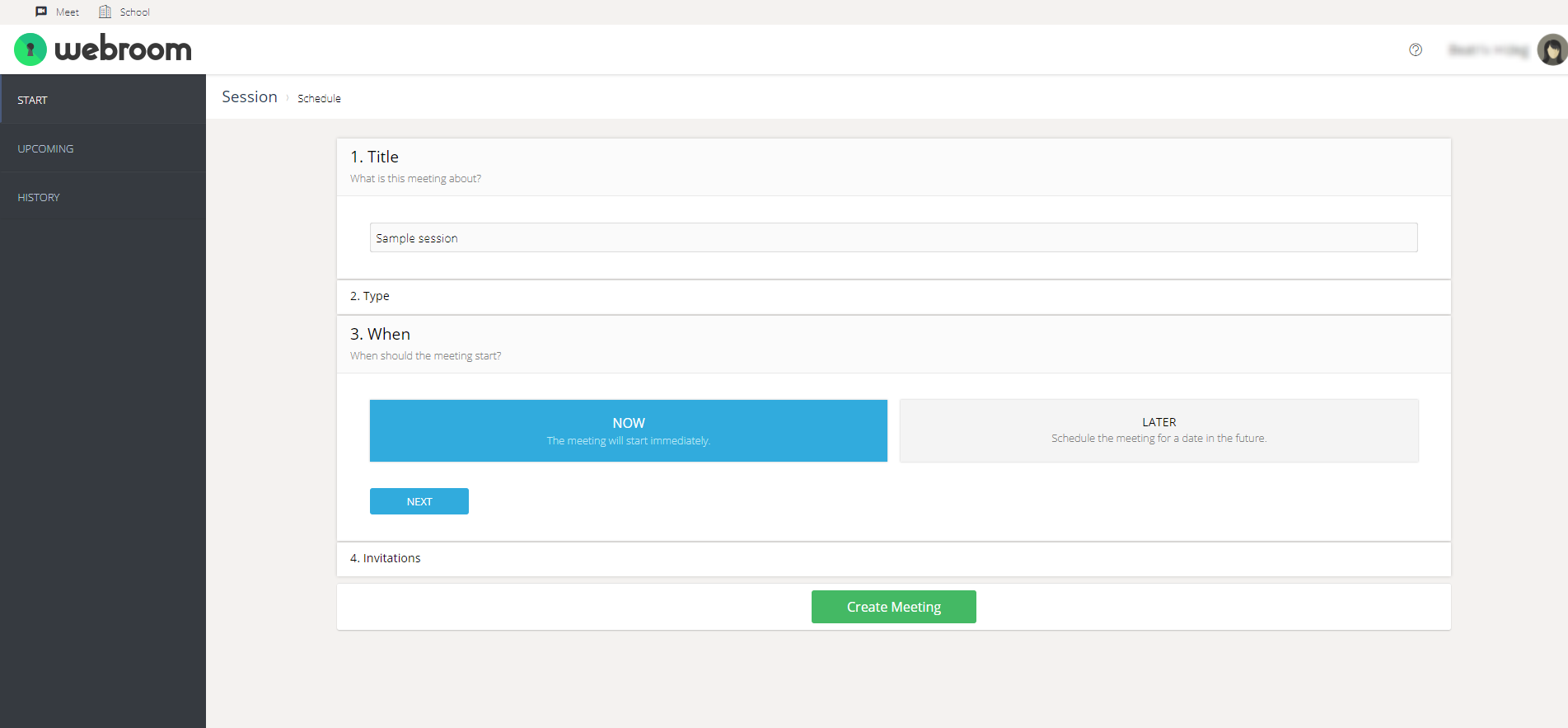 Invite your contacts from a course, previous sessions or messages (it only works for registered users)