Students can browse and search the courses and lesson in the "Store" where they can find them by a specific keyword or by subjects. They have the option to sign up for the lesson or contact the teachers through their profile.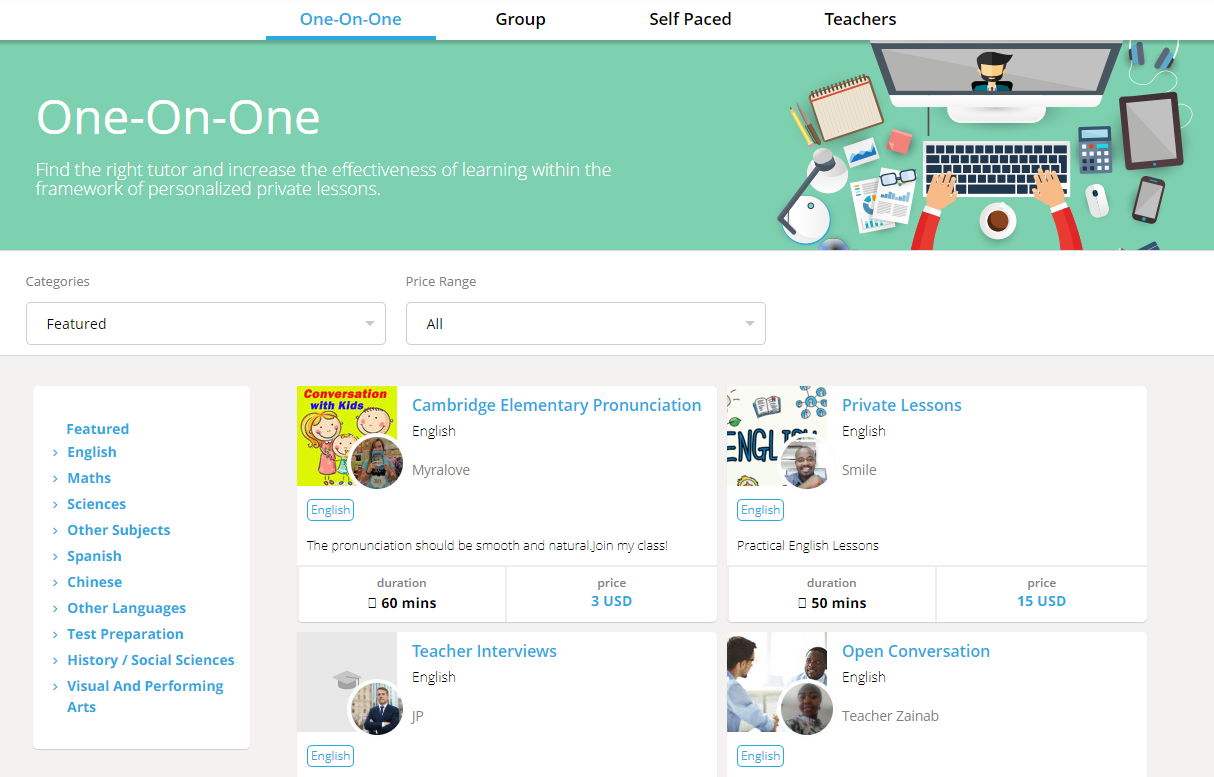 1. Signing up through the Store
When the student purchases a lesson or course both him and an teacher receives an e-mail notification automatically generated by the system. When a students signs up for a course he will automatically get access to all the modules within the course.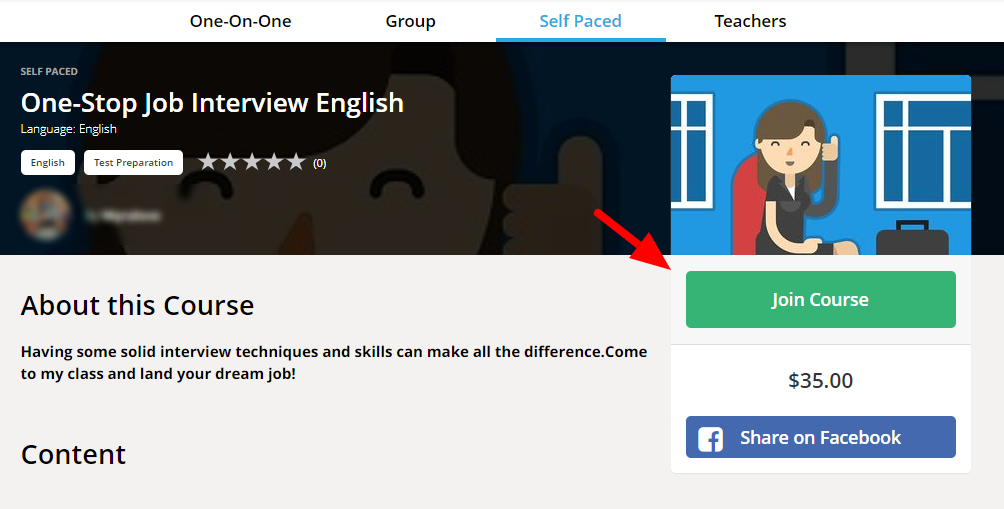 2. Signing up through an invitation by the teacher

You also have the option to manually invite your existing or new students to join a course.
Click the course name of the course in the Courses menu and , then click the "Invite Students" button. You have the option copy the link of the course and send them via e-mail or messenger. Alternatively, you can enter the e-mail address of the person you would like to send the invitation to and click "Send Invites". The person you invited is going to get an e-mail with the link to join the course.