Whether you create a one-on-one session or a course, you have to set a category upon creation. Your class/course will be displayed within this category appearing in the Store and mainpage of your school.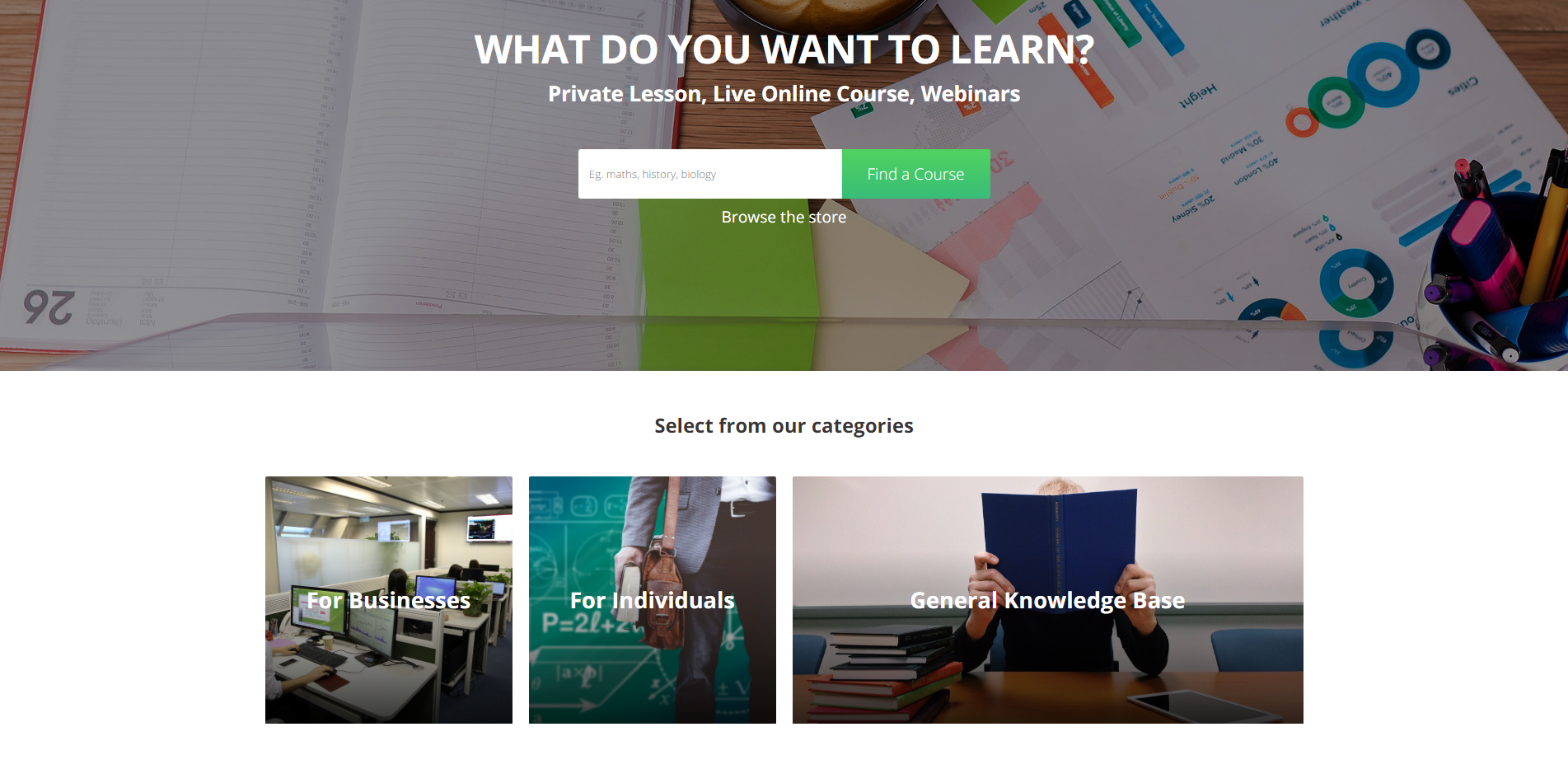 You can create a mix of categories that are relevant to your school. For example, if you teach languages, you can create a category for each language and can add sub-categories, such as grammar, speaking etc.
Currently users can not set their categories manually.
To modify the default categories of your school, send us an email to support@iteach.world with the following information:

- School name
- Name of the categories
- Any subcategories within the main categories
- Category images (size should be 1920x300 px, converted by the system to the final letterbox size)