Teachers first have to register as users into your school.

They will appear in the user list as users. You can change their status to Teacher when you click the gear wheel on their user list card.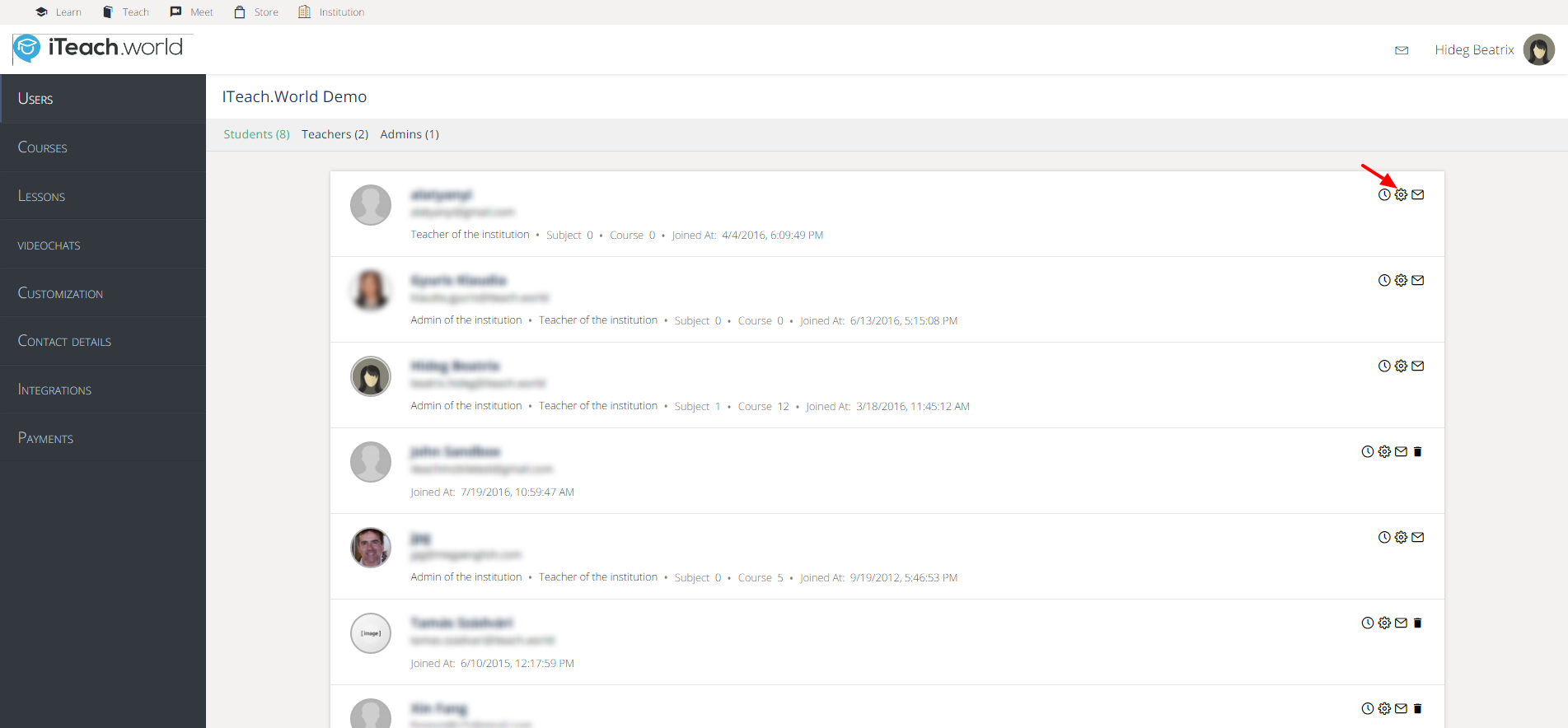 Choose yes in the Teacher of the Institution drop down menu in the user profile.