Users often try to enter the virtual room without meeting the technical requirements of browser-based live video and audio session. In these cases, even if the person can join the session, their audio and video can lag or doesn't work at all. Checking the compatibility of browser, internet connection and external hardware devices is crucial for having a successful session.
The system check function works as a lobby of the virtual room. It will only allow you to enter the room when you went through all the steps or clicked "Skip Check". WebRoom does the following in the lobby:
1. Step - Checking the browser
WebRoom checks, if your browser is compatible with the platform and can host the virtual room. If there is some kind of error, the window will display it. For example, if you try to enter the room from a browser that is not supported by the platform, it will indicate the browser check as unsuccessful and advise you to download the Google Chrome browser. In this case you don't have to leave the room to do this step, simply click the "Download Google Chrome" button and follow the steps. Close your browser and try to enter the room again from Chrome.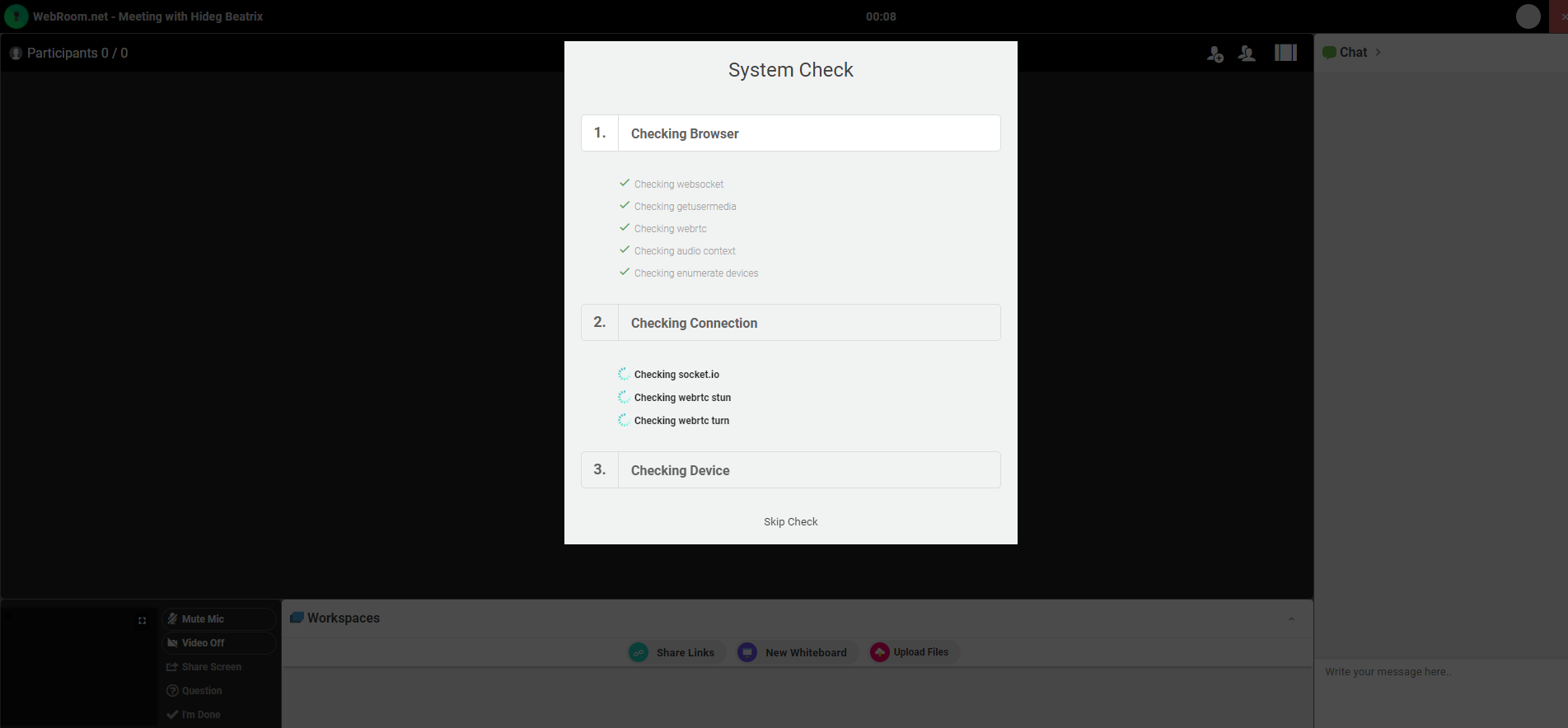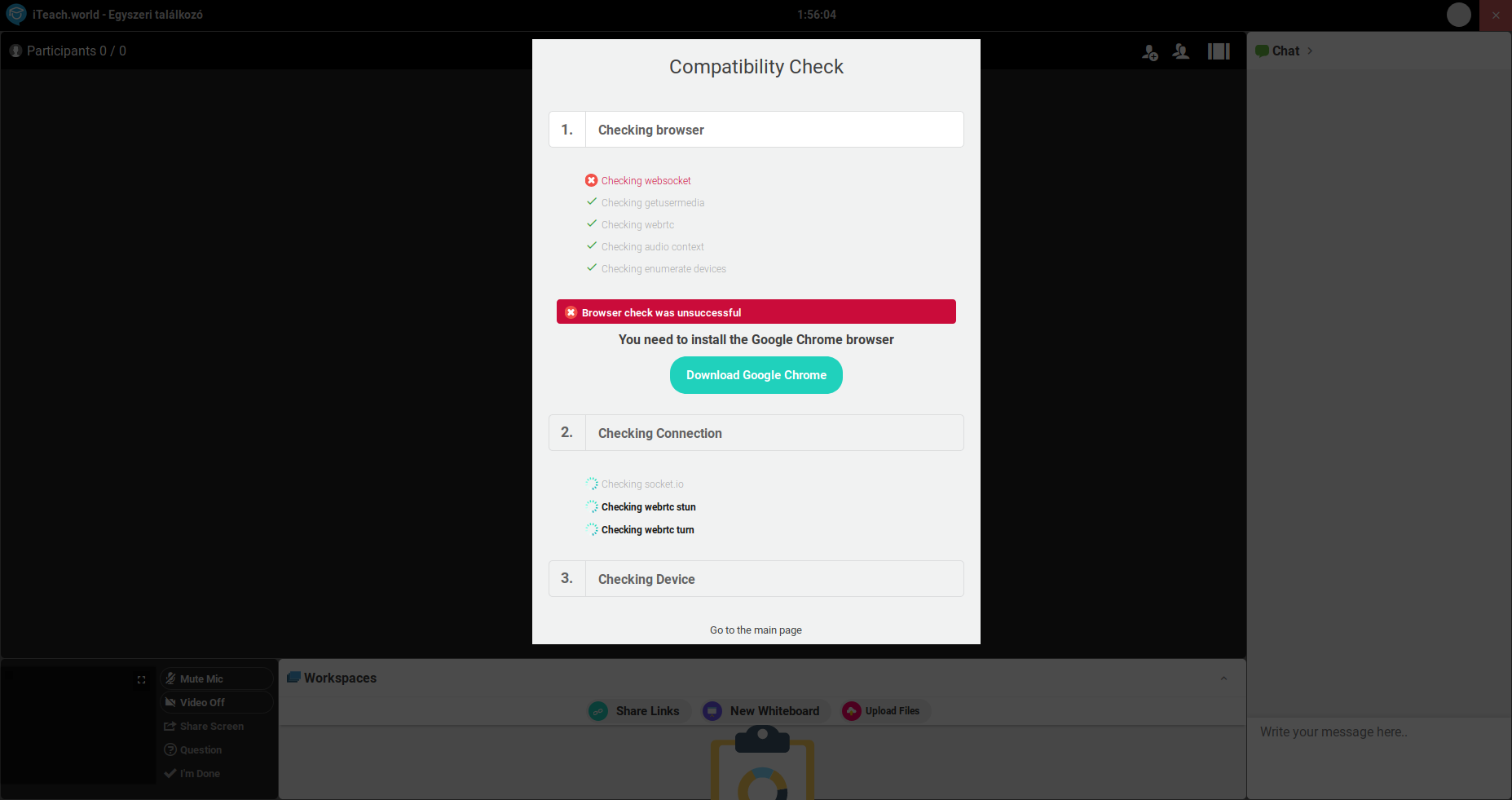 2. Step - Checking the connection
In this step, the system checks if server connections can be established to ensure, that you can communicate live through chat, microphone and camera. If some kind of connection error occurs, the system indicated, that the connection check was unsuccessful. When there is a network connection detected, you can try the following:
Refresh the page and see if the problem is still present
Close your current browser and open the room again in Chrome browser
Check your internet connection's current status and bandwidth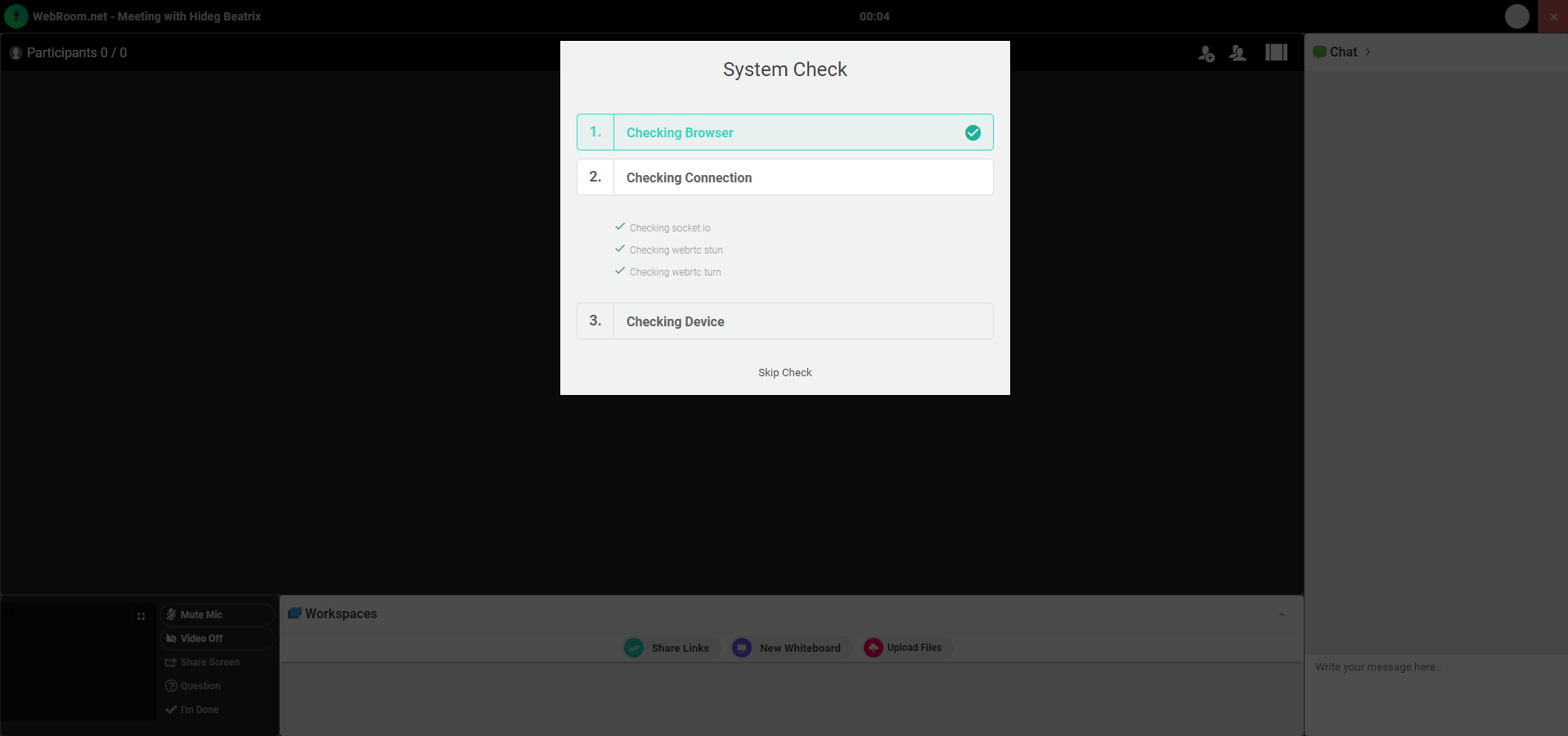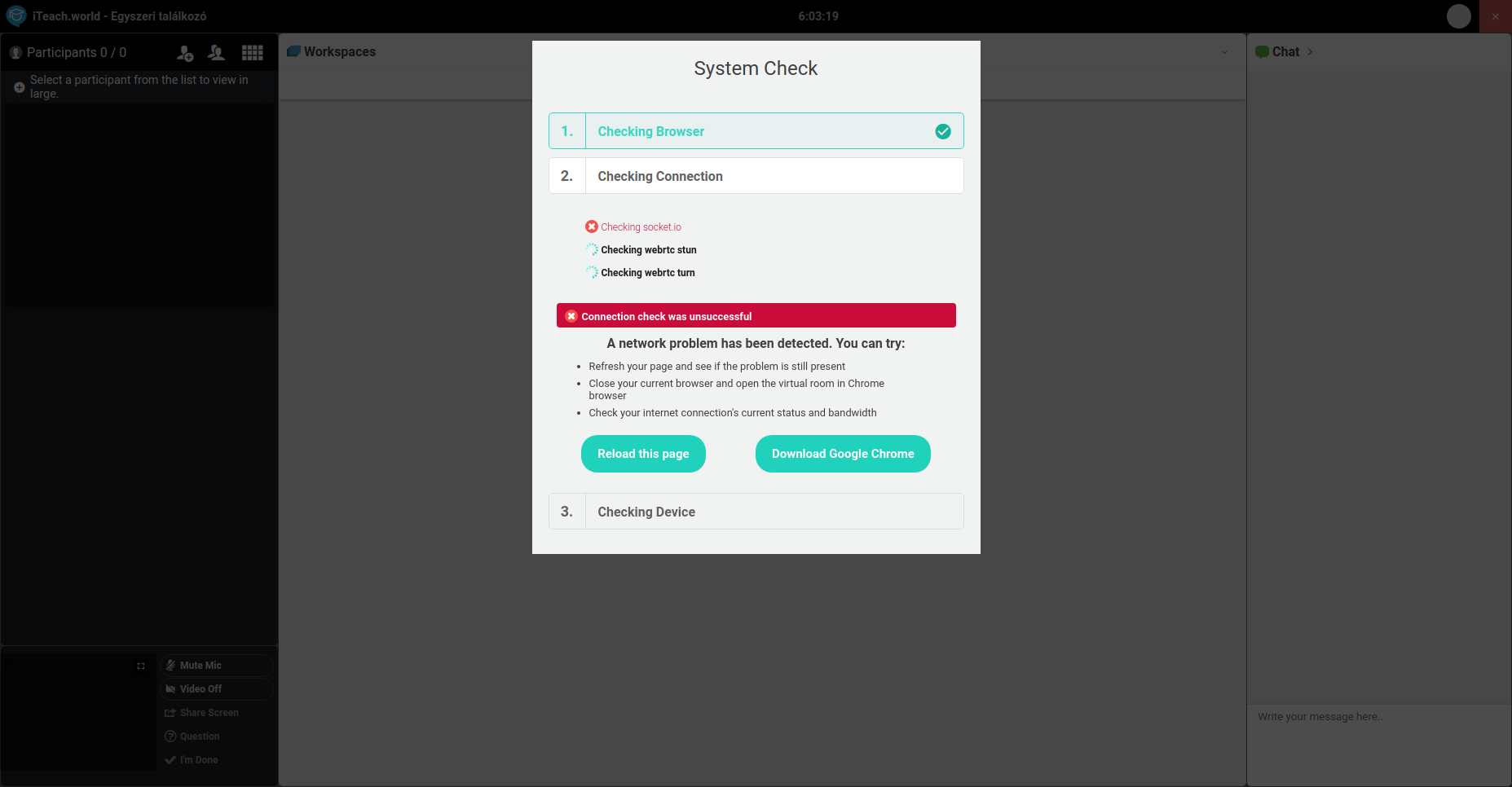 3. Step - Checking device
WebRoom also inspects, if your speakers/headphones are working with a test sound. Click "Play" and see if you can hear the music. If not, try to adjust the volume of the headset or speakers or increase the volume on your device. Click "Yes" to proceed further.
You have to allow the browser to access your microphone and camera (only click to the indicate browser area, when using Webroom for the first time).

Then you can select the microphone you would like to use and test, if it works properly. Change the default device, if necessary. Speak and see, if the bar reaches the green level. If not, check the microphone settings on your device and try to adjust the sensitivity or simply bring the microphone closer to you. Don't forget to click "Reload device" to make the soundcheck again. If you connect a new microphone, click "Reload device list" to see it in the list. Click "Next" if your microphone works properly.

You can also select the camera you would like to use. If you see yourself, clicking the "Enter Room" button will take you directly in the room.