First, log into your Webroom account at https://webroom.net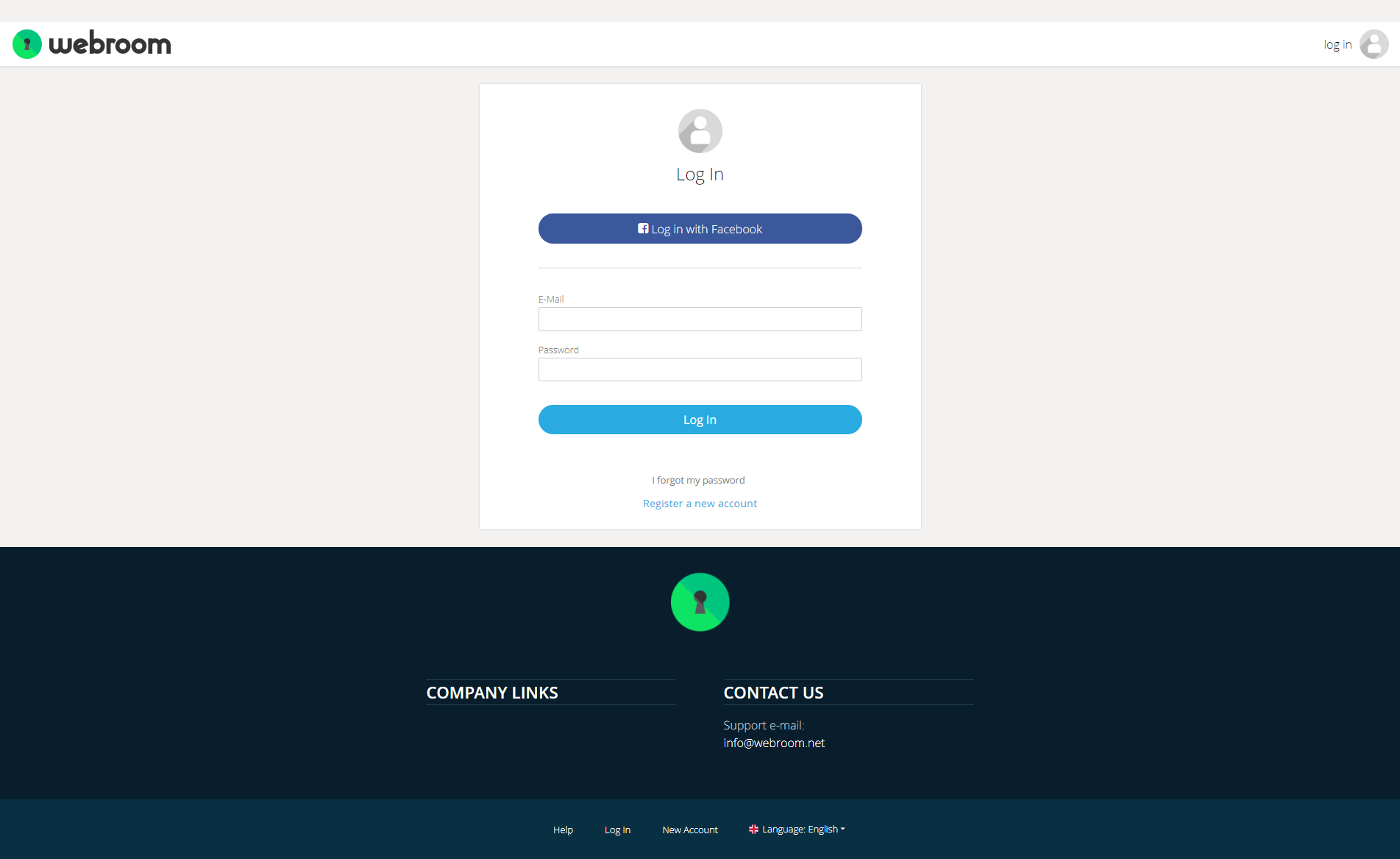 Upon login you will land in the Meet menu. Click the History tab on the right to see your previous sessions.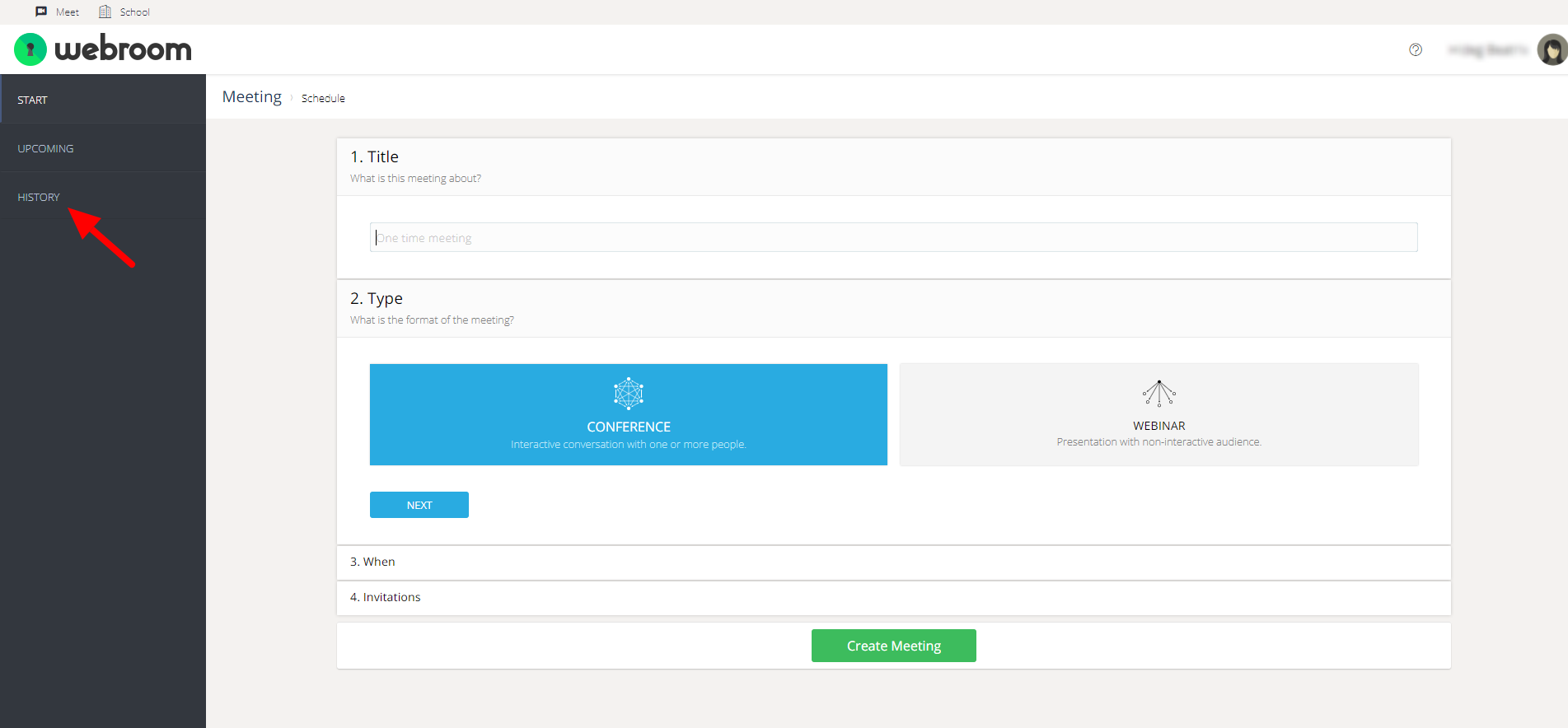 Click on the name of the session to read the chat history and see the list of shared files. Click on the file name to download them.